Open a new terminal window.
Open the Terminal Preferences.
Go to the Profiles tab and select the Homebrew profile, then click the "Default" button and close the Preferences window.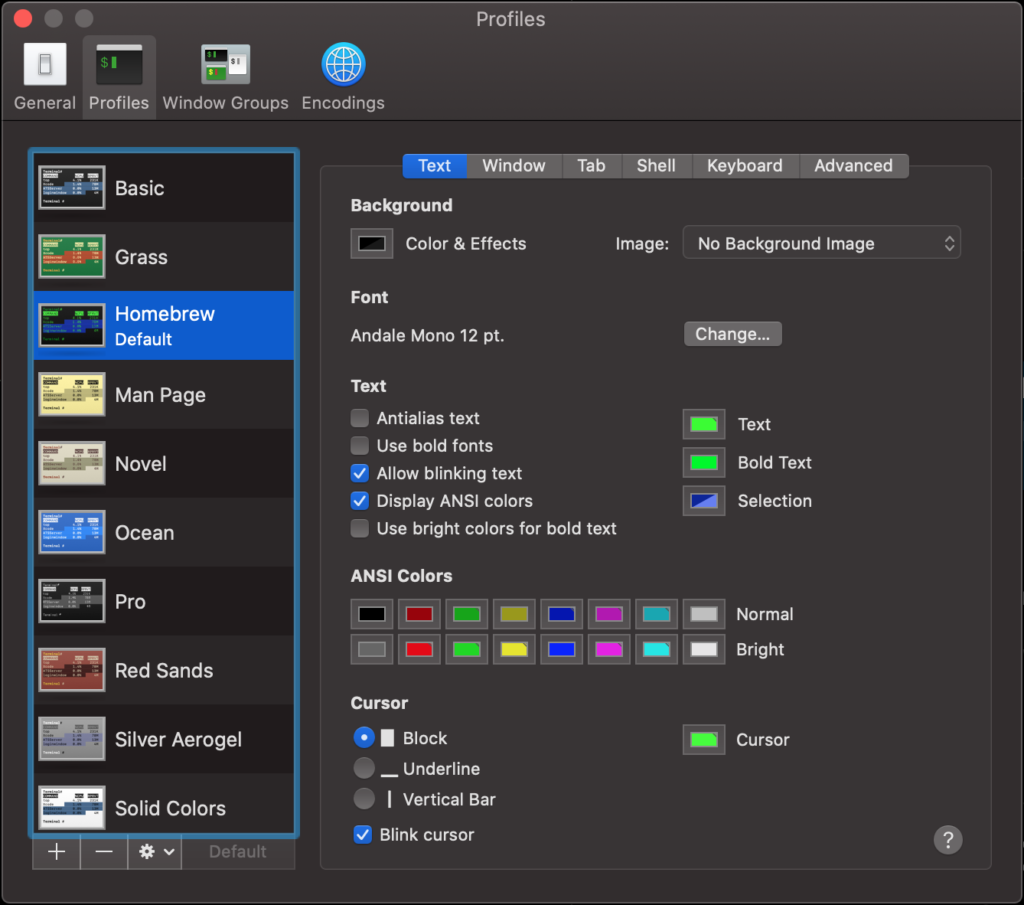 In the terminal type the following commands:
Make sure you are located in your Home folder:
cd
Edit the .bash_profile file:
 nano .bash_profile

Add the following four lines to the end of the file, then Save and exit the file.
export PS1="\[\033[36m\]\u\[\033[m\]@\[\033[32m\]\h:\[\033[33;1m\]\w\[\033[m\]\$ "
export CLICOLOR=1
export LSCOLORS=ExFxBxDxCxegedabagacad
alias ls='ls -GFh'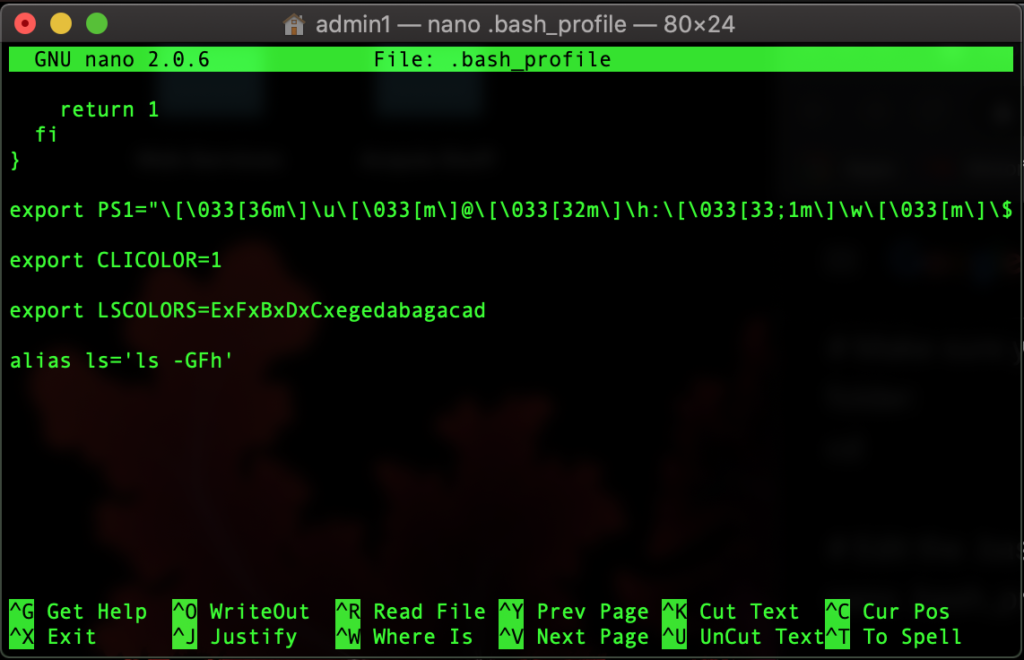 Restart your Terminal App. Now your terminal should look like this: